Counter Intelligence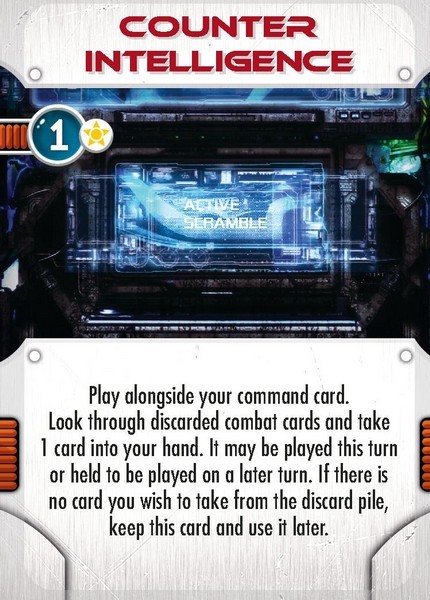 Play alongside your command card.
Look through discarded combat cards and take
1 card into your hand. It may be played this turn
or held to be played on a later turn. If there is
no card you wish to take from the discard pile,
keep this card and use it later.
1
You can play two combat cards not two command cards, the Counter Intelligence card and the card you choose from the discard pile.
If you can only play with a command card, this means you can play two command cards this turn. Is this right?