I've just uploaded all cards redesigned by Chris Roper. Kudos to him.
This is an example to show you how they look like (I believe it's especially useful the "card count" in bottom right corner, but also the iconography!).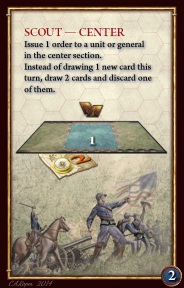 This is a short comment by Chris:
These cards are available inside Vassal Game module.
I hope you like them.